There are a ton of different boat types out there and each one one has its unique characteristics. Likewise, each has its own benefits. When shopping for a boat or renting a boat (from boatsetters.com), it's important to really think about what purpose the boat will serve.
One important thing to know -** ANY BOAT IS BETTER THAN NO BOAT**! With that said, it's this writer's humble opinion that deck boats are among the best all-purpose boats for inland boating on small to moderately sized lakes. The best way to think of a Deck Boat is a ski boat with pontoon seating arrangements and a good sized deck and platforms at the bow (front) and stern (back) of the boat.
Before we can get to why deck boats are so great, let's address just a few of the most common things to do on many of these mid-sized lakes.
Fishing
Cruising
Water sports
Swimming
Sightseeing
Visiting with friends and family
Transporting
Anchoring
And most importantly, relaxing.
You can do many of the same things on most boats but with certain ones you might find your options limited. With a deck boat, you can have almost everything you need. If you fish, check out the Starcraft deck boats with the fishing package. It's pretty slick how they add the boat seat on the front deck along with a trolling motor for more stability.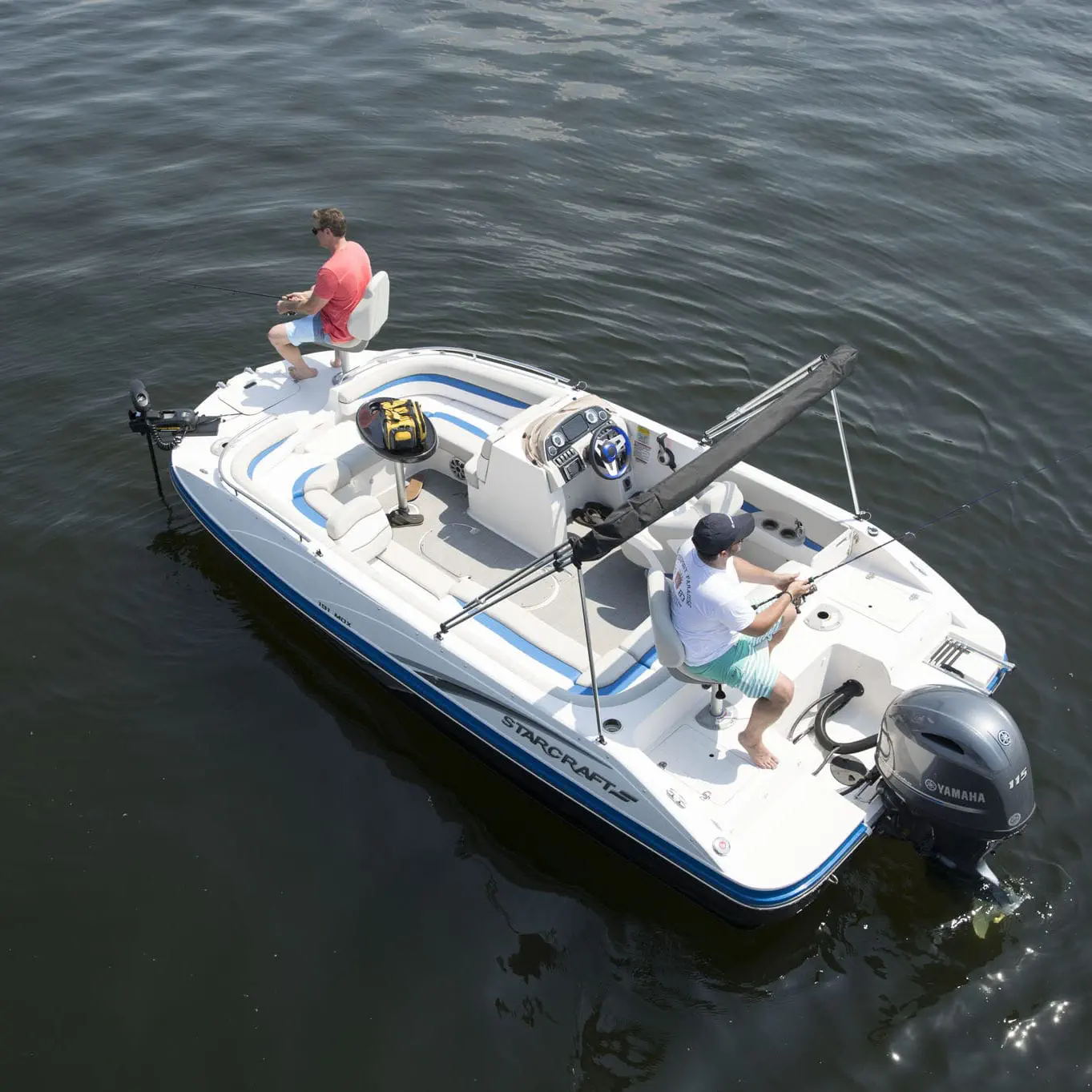 As for cruising around the lake, taking a few skiers or tubers out with your friends and family, it's an excellent way to go. The large seating arrangements allow for plenty of passengers (more than an equivalent sized ski boat) and it allows for easier conversation.
Another great aspect of these boats is the number of extras that come with it. Some come with a cushion that inserts between the front two seats to make a bed-like boat cushion - it's amazing, really! The amount of storage on a deck boat is unprecedented for a ski boat! Each seat can have storage under neat, the v-shape of the hull creates a nice pocket for under floor storage, the cabin/steering wheel adds another section for storage as well. You can also add a tow tower to the boat for added ski/wakeboard launching.
All said and done, deck boats are extremely diverse. They are an excellent choice for families, novice-to-medium skilled skiers or wakeboarders, and anyone looking to enjoy the fresh air that comes with cruising on a lake.