BetterLakes has several goals in mind but the main focus is to help you find a better lake experience. With this goal in mind, here's how to use BetterLakes.com. Please know that it's still "under construction" and many things are changing regularly. The community can't be built without your help though. This quick tutorial will show you how to submit a lake, search for a lake, review a lake, and upload photos for lakes.
How to Search for a better lake
If you know the name of the lake you want to vacation, fish, relax, or practice your elite wake boarding at, start at betterlakes.com and search for the lake name. Here's a great example of a lake that's already been submitted.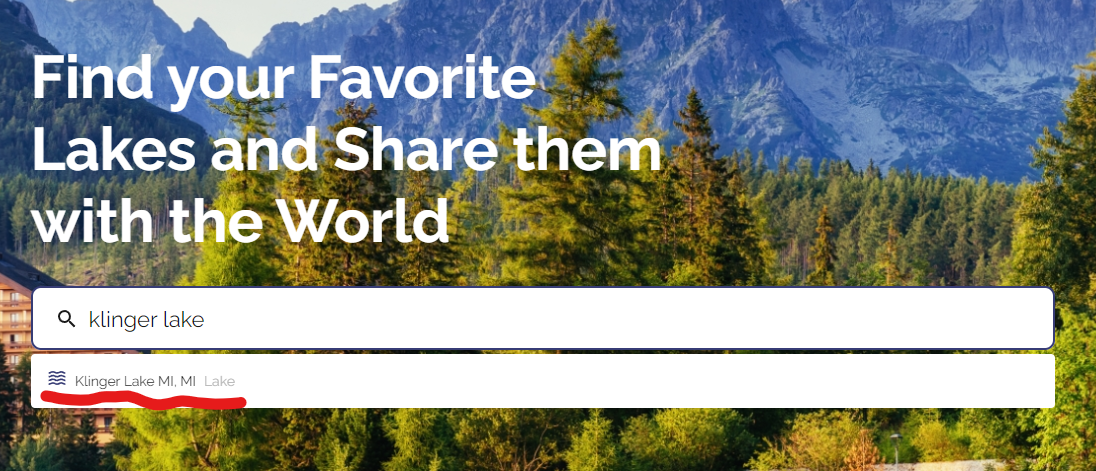 https://www.loom.com/share/4f63b31873524bf48bb63b7ec36cb840
Once the lake name shows up, go ahead and click to see the lake profile page.
How to search by city:
If you don't know which lake you want to go to, but you do know the general area, go ahead and enter a nearby city or town. That could help you get closer to the better lake experience that you're looking for.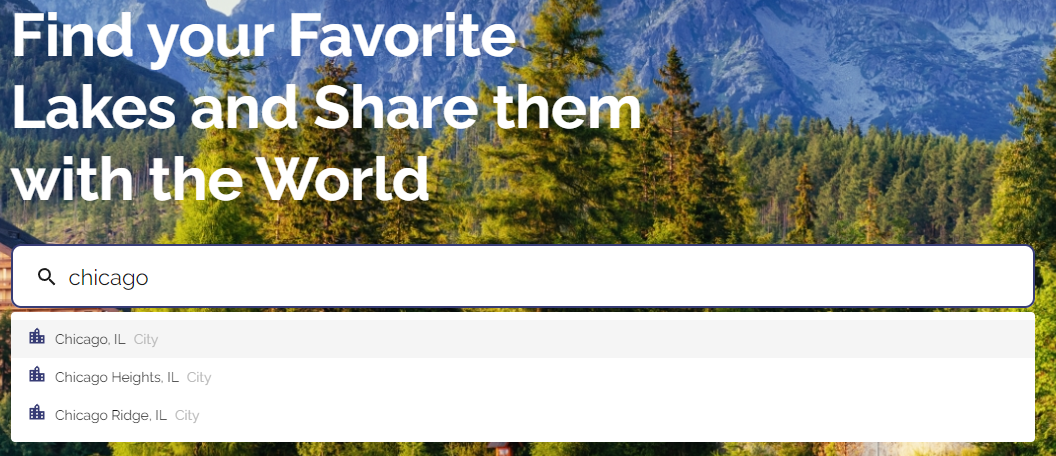 How to Browse for a better lake
If you're lucky enough to find yourself here, don't get lost in time. Eventually, there's going to be a lot of lakes and you could really spend the day in a vicarious lake vacation travelling the country from the comfort of your computer or phone. You can limit the lakes results by using the filters. These filters are based on what other Lake Goers have said about the lakes - not necessarily factual data.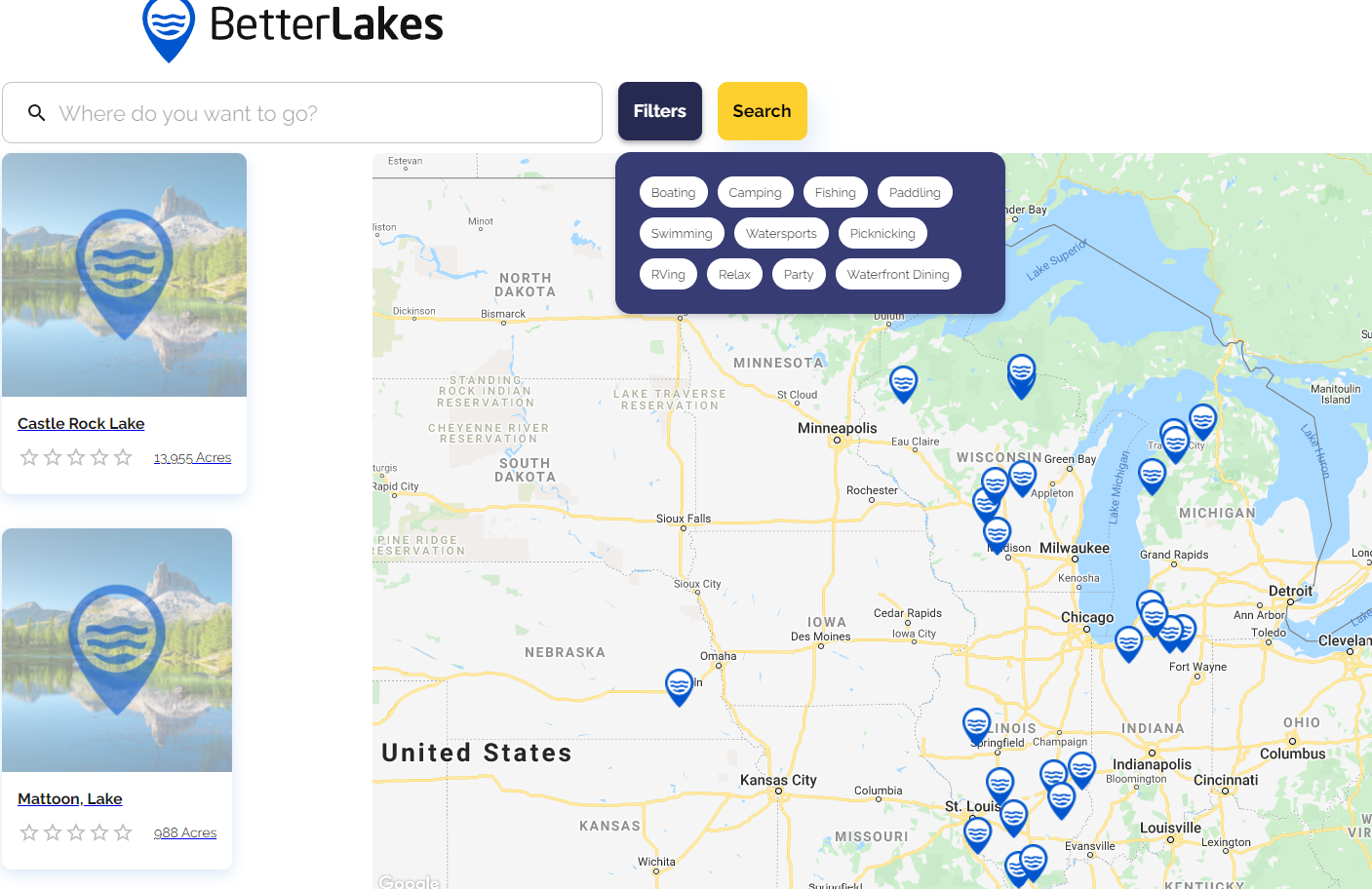 What's in a lake profile
Once you find the lake you were meant to find, check to see if there's any nearby vacation rentals. If you're exploring the lake for the first time, book a vacation rental! Check out the lake and the nearby area. Waterfront vacations are good for the soul - that's a fact. After you've been to the lake, tell the world about it. Let everyone know how amazing, or dull, the lake and area are.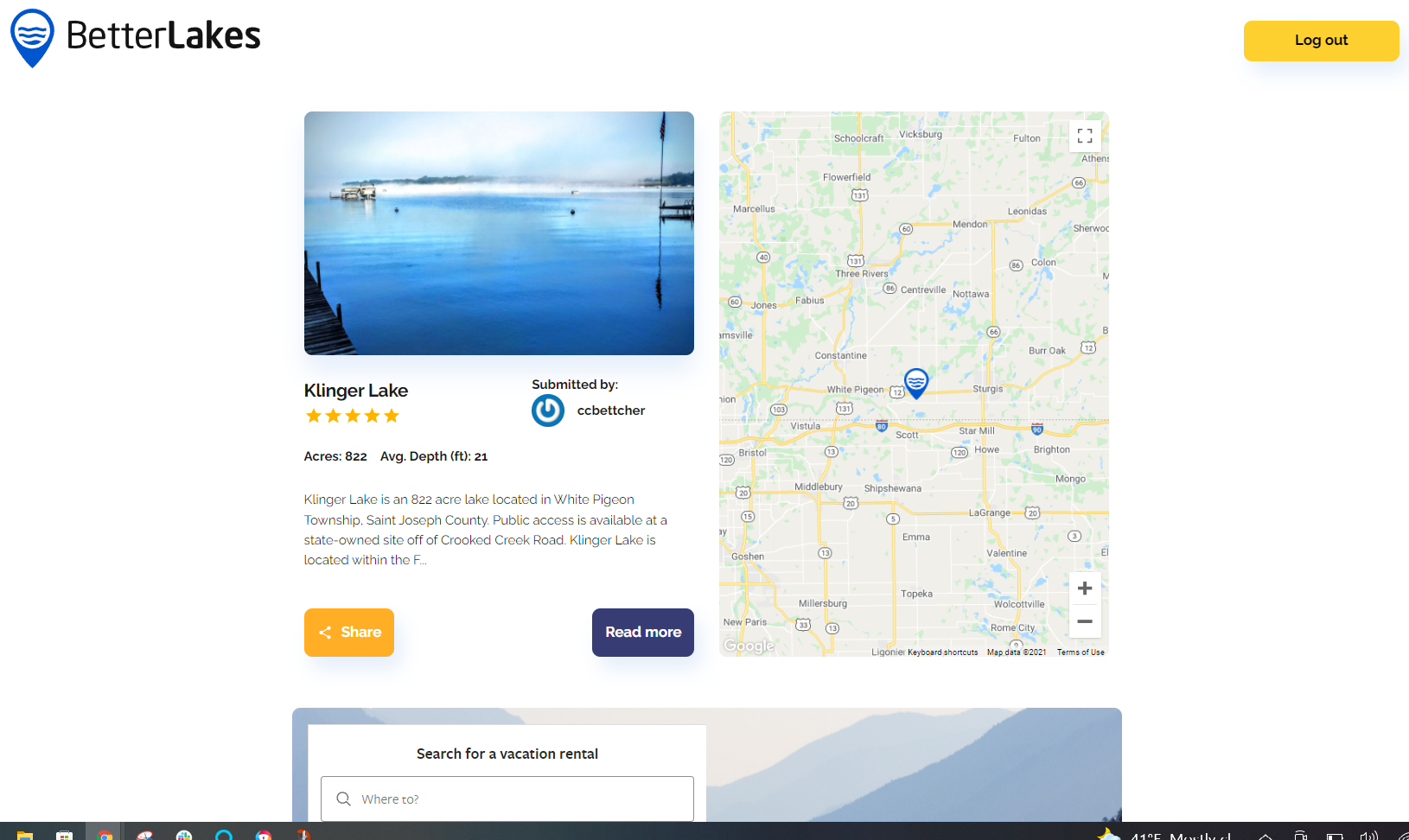 How to submit a lake
Submitting a lake to BetterLakes can be started at the bottom of each page. Click on "Submit a Lake". Drag the map and BL Pin around to find the lake you're submitting and enter the name of the lake and as much other information that you have there. Once the lake is submitted, the team at BetterLakes will review it to make sure it's valid. Come back in a day or two and see the lake profile in all its glory. Now it's time to review the lake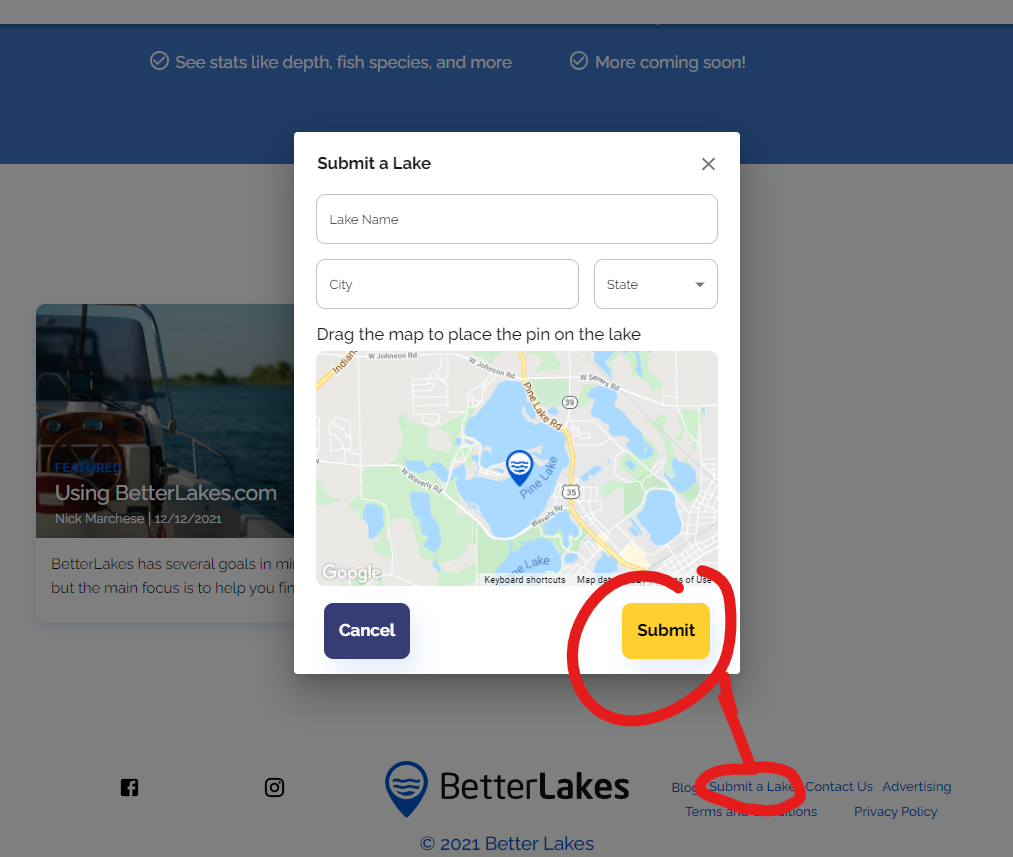 How to review a lake and leave photos
Let your creativity go wild, or focus on simple reviews. It's up to you. On the lake profile page scroll down a bit and select "Leave Review". How many stars do you give the lake? Once you tell us your experience, tell us what you did at the lake or any stand out characteristics. Then, upload a photo if you want and share it with the world!